Wouldn't it be nice to be able to go into a restaurant where you know virtually everything on the menu is fair game for us Paleoheads. You could be at ease reading the menu trying to decide what to eat rather than listing off what to avoid. Instead, what we currently have is people reporting back on their experiences in restaurants picking out 'paleo friendly' menu items, trying to decipher which dishes might have things like gluten and dairy, or are cooked in seed oils (ubiquitous by the way).
As there is no strict definition of what is truly Paleo and what is not, it would be impossible to have a one size fits all type establishment. Having said that, I think that if you were to have a place that simply eschewed gluten and seed oils then you'd be taking a large step toward creating much healthier meals. Sure, you could theoretically open a Paleo bakery while still avoiding the said two categories, but I think most of us would agree that stuff to be just a treat kind of thing. What I'm talking about here is having a full on plate of food that fills your belly ... with maybe an optional treat for dessert if so desired.
There's obviously many different avenues one could take in trying to come up with a viable Paleo type restaurant. Besides the actual menu itself, you would need to figure out what 'kind' of establishment to start. From food cart all the way up to fine dining, with all of the options in between fair game as well. There is no right or wrong way to go about it here, just different styles.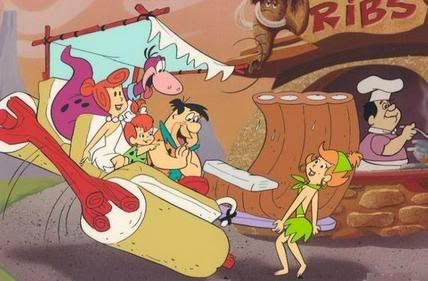 So as this is my blog, I'm going to tell you what I would like to personally start. I guess I would call it a casual fast food paleo joint. I'll bet there is a term for the type of place I have in mind, but I'm not familiar with it. Actually, what I'm thinking of would be something like the Chipotle Mexican Grill chain of eateries. A small menu where you choose different proteins (meats, seafood, eggs), veggies, and carbs (sweet potato's, rice) to mix and match. Maybe some burgers and like I said possibly something desserty. I'd try to keep it simple yet filling. The meats and oils would ideally be sourced local and as best quality as possible, but ultimately it's a business so I would have to take cost into consideration. If everything on the menu was overly expensive you would only get the dedicated Paleo crowd, and even then maybe just as an occasional splurge. Instead, I'd like to have a place where even someone who could care less about Paleo would find the food and prices good enough to come back for more. Easier said than done no doubt, but I'm just floating ideas here so what the hay. And the idea of mix and max isn't set in stone either, I could also see a small menu base (5-7 items) with some extras. Oh, and in case you're not familiar with Chipotle, you order in a cafeteria line deal and then find some seats - it's not a sit down with a menu restaurant.
Probably the biggest conundrum would be whether or not to be flexible with the menu. Obvious pros and cons here. If it's a set menu, you can purchase in bulk to keep the prices lower while also making it easier to duplicate in other locations. Also, with a more fast food type of ambiance, people are going to drop by usually knowing what they want in advance, anticipating they can get some good grub in a hurry. On the flip side, with a flexible menu, you can really take advantage of seasonal and specialty items. It would also lend itself to potentially more exciting options, but prices could vary widely.
I do think there's a case to be made for a higher end type of Paleo restaurant as well. In this realm it might be easier to get 'crossover' high end diners. Possibly anyway. And price wouldn't be such and issue. Oh, and one more big thing - do you use Paleo in the name or not? I'm leaning yes, but it could end up being a thorn in your side (think news media).
I know lots of us folks prefer to cook for ourselves most of the time, but it sure would be nice to have some options out there. And heck, maybe more people would see that Paleo isn't some raw meat eating, cave dwelling cult. Soooo ... with all of this in mind, what kind of Paleo restaurant would you like to see? Both personally and what you think ultimately would be the most likely to succeed.